Your privacy matters. We've updated our Privacy Policy to better describe how we handle your personal data.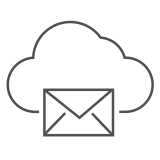 Dependable cloud based email hosting with spam filtering, antivirus protection, generous storage and webmail. Compatible with Outlook and all other POP3/IMAP clients.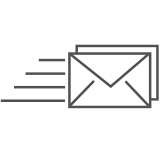 High volume SMTP service for responsible senders. Outbound relay service for transactional messages, email marketing campaigns, newsletters and other applications.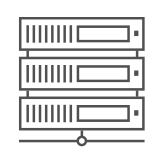 Dedicated email servers, clustering and multiple IP load balancing for high volume senders. Fixed monthly cost with unlimited sending and reputation monitoring.
About Greatmail
Greatmail is an email service provider (ESP) specializing in business class email hosting, SMTP hosting and email servers. For ISPs, application programmers and cloud developers, we also provide custom solutions including dedicated IP servers and process specific, load balanced configurations with multiple servers. From enterprise level antispam and virus protection to inbox deliverability consulting for email marketers, we have the firsthand experience to consistently deliver cost effective solutions for you and your clients.
GDPR Compliance
The EU GDPR has a significant impact on personal data protection for individuals in the EU. As a US based email hosting provider with global clients, we've taken steps to be GDPR compliant for our EU customers.

A look at free vs. paid email, privacy and your business.
Learn how our clients are using Greatmail.

How we handle and protect your email data.